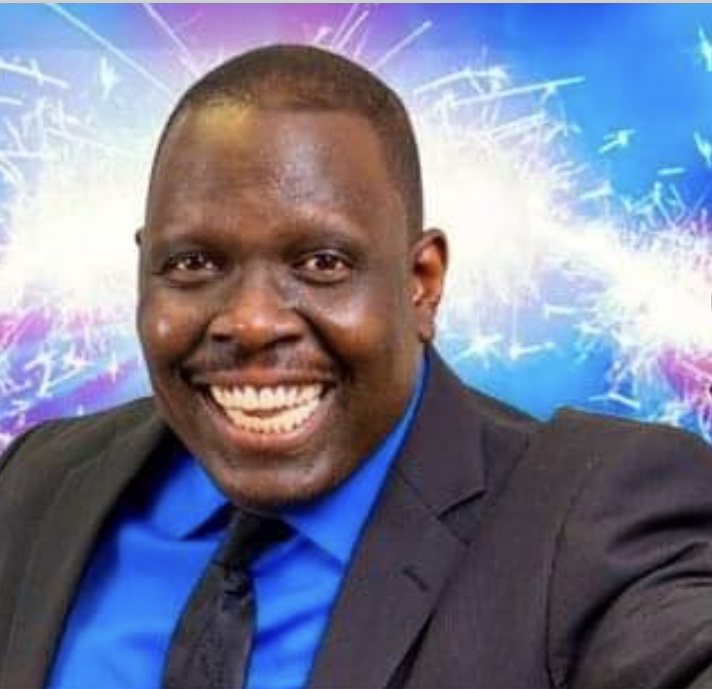 (THE WAYNE HALL SHOW)
Born in Ewarton St. Catherine Jamaica, Wayne Hall attended the Ewarton Primary school and Charlemont High School. Wayne Hall brings an interesting mix of experience and talent to radio. The teacher and GC Foster College of Physical Education and Sports graduate began doing sports reporting while attending college in Spanish Town Jamaica. In 1991 Wayne Hall was awarded the Caldon Finance Merchant Bank teacher of the year award. Wayne currently teaches special education with Gwinnett County Public Schools. He has been a valedictorian twice. First at his high school graduation and then at his college graduation. He is an avid sports fan and played for Galaxy FC in the national Soccer Premier League in Jamaica. Wayne studied business management At Monroe College in New Rochelle NY and spent several years in corporate America as a general manager, production and installation manager. At the end of 2011, the Atlanta Broadcast Institute graduate made a decision to pursue his lifelong passion for radio. He joined the Island Blend Radio team in March of 2012 and broadcasted the news and sports and also hosted the show as well.
With a very keen sense of humor and great interviewing talent, he brings a unique and charismatic style of presentation. He now hosts his own show ("The Wayne Hall Show") on Wednesdays between 8 PM and 10 PM on WAEC Love 860 Atlanta, www.reggaevibesradio.com, iHeartRadio, Tune in Radio and love860.com and www.offstagepass.com and Facebook live. On Wednesdays 8-10 PM on www.Power 102.1 FM in Boston, Tri Starr Radio in South Florida and now Island Worldwide. Wayne is also the author of the book "I'm Dead Now What?" It is a humorous reflection of his experiences when he went to lay his dad to rest in Jamaica. He has also contributed briefly as a writer to Trackalerts.com and as a cohost on Caribbean Focus TV broadcasted on Xfinity/Comcast in the Metro Atlanta area. Wayne is also a very talented event host. He hosted the Beenie Man concert of 2013 held at the Atrium in Atlanta and also cohosted the Peach Splash Festival 2014 in Atlanta at the Morris Brown Stadium. He has also hosted the Charleston Carifest and South Carolina Wine and Reggae Festival, Grace Atlanta Jerk Fest, The Atlanta Montego Bay Sister cities event at City Hall, the launch of Caribbean American Heritage Month also at City Hall, the annual Atlanta Bless Gospel Show, numerous past students association balls and awards ceremony and the annual Atlanta Jamaica Association Ball and Scholarship Award.
Wayne is also a great wedding MC and DJ. In 2014, he won the Linkage Award for radio DJ of the year. In March 2018 he was given a proclamation at the State Capitol for his contribution to the Caribbean community. Wayne Hall was also featured in Voyage Atlanta Magazine in May of 2018. He was again recognized for his contribution to media in the Caribbean community by the Caribbean Association of Georgia in June 0f 2018. Wayne Hall landed a big interview on the British Broadcasting Corporation (BBC) in November of 2018. He was invited after Jamaica's reggae music was accepted by UNESCO as one of the world's treasures.
Wayne can be contacted at Waynehallshow@gmail.com and 678 431 9390. He is available on twitter @waynehallshow, Instagram waynehallshow, snapchat waynehallshow and has the Wayne Hall Show page on Facebook.
Welcome to the Island Worldwide Family!
Event Timeslots (1)
Wednesday
-
Simulcast https://thewaynehallshow.com/