"Culture Etch"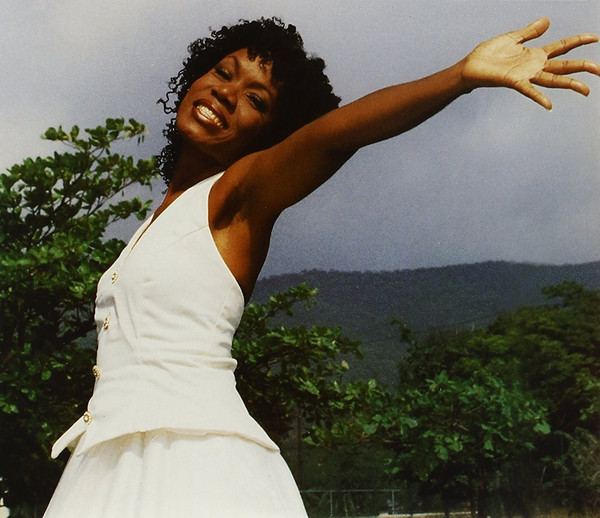 Pam's musical career, like many others, had its early beginnings in school and church. She was always a member of her church and school choirs. Pam never ventured alone on stage until her senior year at XLCR High School.
Pam made her official entry into the professional world of music after finishing college (C.A.S.T.). Working with many of the top producers and musicians at the time, they could not help but notice the high level of musical understanding she showed and the way she applied this knowledge. In no time, Pam quickly built a strong reputation as a versatile lead singer and an extraordinary background vocalist. Her understanding of music made her the perfect person to work with. She would always end up arranging the harmonies and assisting with voicing others. As a recording artist, Pam joined forces with a co-worker, who himself was a singer, and together they formed the duo Pam and Woody, which went on to become Jamaica's first award winning duo for the song 'Book of Life.'
Realizing Pam's versatility, many producers and fellow musicians strongly encouraged her to do more solo recordings. This decision enabled her to showcase other genres of music. Soon she began amassing a number of hits both local and international. Even as she grew as a solo artist, the demand for her harmony work in the studio was growing even bigger and also extended itself outside of the recording studios to tours with select groups worldwide. These included Toots and the Maytals, Jimmy Ciff, Peter Tosh, Third World, Melody Makers, Wailers, I Threes, Queen Latifa and others. As a solo artist Pam has toured the world, sharing the stage with nearly all top local artists like Hugh Roy, Dennis Brown, Gregory Issacs, Jimmy Cliff, Toots, Third World, Culture, Burning Spear, Beres Hammond, Barrington Levy, Half Pint, Shaggy, Ken Boothe, Beenie Man, Shaka Demus and Pliers, Fab5 and so many others; and international acts such as Jermaine Stewart, Betty Wright, Tina Turner, Fugees, Aretha Franklin, Denise Williams, Ben E. King, Manhattans, Lucky Dube, Stylistics, Chi-Lites, Kool And The Gang, Stevie Wonder and many others.
Under her belt are several musical accomplishments. She has released over a dozen albums and has been on several charts worldwide, with hits such as 'Perfidia,' 'I'll Always Love You,' 'Never Can Say Goodbye,' 'Sweetest Sound,' 'Dear Boopsie,' 'Truly,' 'Unbreak My Heart,' 'You Are Not Alone,' 'I Won't Stop Loving You,' 'What Yu Gon Do' and many others. Pam has been the recipient of several Music Awards both local and International. She can also boast of being the main inspiration for 24×7 Records in Japan being formed. Another record label, Orange Records was also started in Japan by Tower Records for her. As a jazz performer she was regularly featured on the BET Jazz channel. Pam has held executive positions in some of Jamaica's music organizations, owns her own publishing company, produces, arranges, writes and most treasured to her, is the help she gives to other musicians young and old.
Pam has also been involved in stage and screen acting.
Pam is a truly gifted singer, songwriter, performer, producer and musician. She has garnered and held the attention of fans worldwide from she began recording. She is fondly regarded as the musicians' singer. The greatest compliment that she thinks she has ever received was being described as "Music Itself." Her fans can look forward to much more from this veteran singer as her love of music keeps her creative juices flowing. Her latest single, 'Want U 4ever', is available on all major music sites.