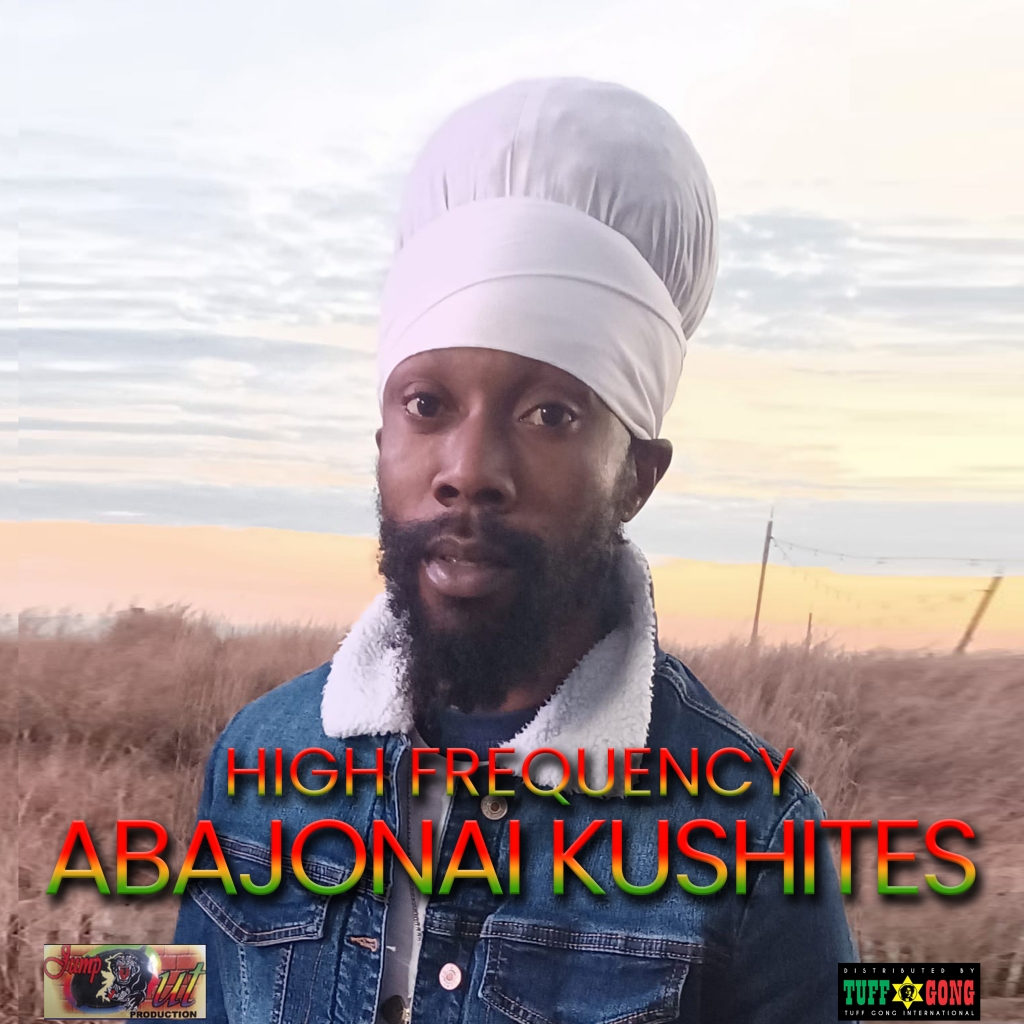 ABAJONAI KUSHITES
Abajonai Kushites is emerging as one of Roots Reggae's most exuberant stars, full of positive vibes with conscious hard-hitting lyrics. Kush or Aba as he is called amongst brethren and sistren has a powerful voice, unwavering high energy, complimented with soothingly raspy melodies and witty vocal sound effects.
Abajonai (pronounced ABA-JO-NYE), born Hughgan Thompson in the rural community of Golden River, Above Rocks, St. Catherine, lives his life and create his music based on a quote he once heard from the legend Everton Blender; "blow your nose, and not your mind". A typical day in the life of Abajonai includes a trod to the spring, daily devotion, watering his garden and cleaning his surroundings before touching the streets and hitting the studios. The genre and root of Abajonai's music is Roots Reggae. In mid 2008 Abajonai recorded the singles "No Weak Heart" and "Black am I" for Solid Agency and Mystic Gorilla respectively.
In 2009, he released "Lion of Judah" with JNR International along with a JNR/Abajonai mixtape, which was released in England to high acclaim. Some of Abajonai's most memorable accomplishments in his career are; getting the opportunity to record for Tuff Gong Records in 2001, being billed to perform with Sizzla Kalonji, Ernie Smith among other industry veterans, performing at H.I.S. Majesty Earth Strong in 2008 and performing at Indigo Sun Unity Cruise, a premiere Reggae cruise in New York. He also had the opportunity of recording for Downsound Records, Solid Agency, Jump Out Label and Caveman. In 2010 Abajonai released the track "Legalize The Herb", which increased his international appeal, and accumulated over 600,000 views on YouTube to date.
In exploring international opportunities Abajonai moved to New York in 2012 where he recorded for DPhil Productions and collaborated with legendary musician and producer Sidney Mills (of Steele Pulse) and GRAMMY winning mix engineer James "Bonzai" Caruso. Sidney is known mostly for his works on tracks for Ziggy Marley, Toots Hibbert, Sly & Robbie and Shabba Ranks; and Bonzai, a master mixer, known mostly for mixing the international chart-topping track "Welcome to Jamrock" by Damian Marley.
Kush has immersed himself into the vibrant Caribbean community in Flatbush, Brooklyn and started Kush Wednesdays which is now New York City's premiere Roots and Culture reggae event held every Wednesday at the Caribbean American Center. Roots music and Rockers can be heard throughout the night and before closing, live performances from Kush and other artists. Many notable established reggae acts have also passed through and given surprise performances, Luciano, Determine and Anthony B to name a few. When asked, what can Reggae fans expect in the future? Kush says, "More High Frequency Music, that feels good and has a message, plus great performances and showmanship." The Highly anticipated debut album from
Roots reggae artist Incient Alkebulan ABAJONAI KUSHITES is still creating new waves after his last debut album Essence Of Music.
Look out for the FREQUENCY EP-album. Abajonai is currently in studio doing some work with a New York based production called "Harmony Tree Production" with Jah Bassie doing some great work. There is a New Single out right now called Mother of Civilization thats creating a buzz right now on the International scene,
Abajonai next Mega Track is titled HURDLE which is also a Harmony Tree Production on the Arrow Point Riddim. All new Tracks are making waves locally and internationally.
Focusing on his music label called Aba Kush Records, Abajonai is consistently and frequently in the studio recording and putting out good music.
Duiring the Pandemic he released the track titled 'CUNUMUNU' from his music label. "CUNUMUNU" has an authentic cross over with Afrobeat and Reggae. Also coming from the Aba Kush Records Label was the track "WORLD DOMINATION"
ABAJONAI
K U S H I T E S
COMING SOON
"HIGH FREQUENCY," the highly anticipated single will be released on the Jumpout Production label and distributed by Tuff Gong International Distribution on July 22, 2022 and it will appear on the ROCKIN ROCK RIDDIM compilation out on July 29, 2022.
Abajonai Kushites and Michael Palmer is due to release the Music Video to Popular Track Sweet Reggae Music in the Summer of 2022
Look out for the Harmony Tree Production Road Tour in New York in Summer 2022.
Abajonai is presently working with Jah Mason's brother on a new single that will be released on his EP-ALBUM Titled "Frequency Mode"
Also look out for some "High Frequency Merch and a new clothing line hitting the streets very soon 
SOCIAL MEDIA:
FACBOOK: ABAJONAI
INSTAGRAM: @abajonai_kushite
EMAIL: abajonaimusic@gmail.com
——————————————————————————————————————–
ARTIST/ PRODUCER OF THE MONTH ARCHIVES
June 2022 Artist: ABAJONAI KUSHITES
May 2022 (Producer of the Month) COMPUTER PAUL
April 2022 (Tribute a legendary Mighty Diamonds) TABBY DIAMOND
March 2022 (Women's Month) Artist: LADY TIA
February 2022 (Reggae Month): Tribute to Crowned Prince DENNIS BROWN
January 2022: Artist: ANDREW BEES
December 2021: Artist: ANTHONY CRUZ
November 2021: Artist: NOVEL-T
October 2021: Artist: O.C. ROBERTS
July/August/September 2021: Summer Break! Enjoy!
June 2021: Artist: CHRISINTI
May 2021: Artist: MIKEY MELODY
April 2021* Poetry Month* Artist: YASAS AFARI (Grammy Award Nominee)
March 2021 *Women's Month Artists* PAM HALL, CHYNA NICOLE, CATHY MATETE
February 2021*Reggae Month* Artist: YASHEMA MCLOUD
January 2021: Artist: JAHBAR I
December 2020: Artist: CONGO MAN