Congratulations to Novel-T!
Novel-T's professional musical career started in the early 90s, when she began singing and performing while in Jamaica, before migrating to the US in the mid 90s. In the last 20+ years, she has performed all around South Florida and other States, and has been the lead singer with several bands, which helped to establish her presence in the music industry. Novel-T has had the honor of sharing the entertainment stage with, and/or performing alongside, several revered icons and legends including Marcia Griffiths, J.C.
Lodge, Bob Andy, Pam Hall, Calton Coffie (formerly of Inner Circle), Ken Booth, Freddie McGregor, Third World, to name a few. She has collaborated with several renowned entertainers and producers over the years, providing lead and/or background vocals on various projects. She was the chosen voice for many and varied On-Air Radio Jingles/Ads for professional Companies in Jamaica such as I.R.I.E. FM, Singer Sewing Machines, Public Supermarket chains, F.A.M.E. FM, Jamaica Record Newspaper, Mother's Patties, and many others. Novel-T has performed at such events as the Annual Festival Competitions in Jamaica, and Independence celebrations, the Grand Miss Jamaica Beauty Pageant in Jamaica, and the Miss Teen Jamaica Beauty Pageant in Florida where she was the headline entertainer for the night. She has also performed at various large annual events around the US, such as the Annual Jamaican Jerk Festival, Jamaica Independence Celebrations-Atlanta Chamber of Commerce, the Annual Rachel One Love Fest, and the Annual Marathon Seafood Festival, among others.

Since 2011, Novel-T began focusing mainly on recording and producing her own music, along with her husband/manager, co-producer and trumpeter Howard Perry Ricketts. Her music has gained her worldwide recognition, with several of her songs becoming hits on various respected reggae music charts and hot lists around the world. From 2012 – 2016 Novel-T released several songs, culminating in the successful launch of her first album, "Born To Love You" (under her P&N Publishing label), which included her first song to enter the Foundation Radio Network chart – Boom-Boom(Say My Name), peaking at #3 on the chart, placing her on the radars of many music industry professionals. Between 2019 & 2021 Novel-T soared multiple times to the #1 position on Reggae Charts both in the USA and UK. Her hit song "Tough Like a Diamond" on the all-female Global Award-winning various artist album titled "Queens in the Arena-Kemet Riddim" (under producer Chyna Nicole), scored her #1 on the South Florida Foundation Radio Network Chart. This was followed by another #1 hit, "Love Won't Let Us Wait", a duet with artist Peter G – renowned singer with Sly and Robbie's band (under producer Hopeton Lindo/IriePen). Her two latest #1 songs include her original "Keep It Moving", and her recently released
cover "Two Makes One" which were both released under her P&N Publishing label. Novel-T was also named #1 Female Singer for 2020, on the Foundation Radio Network "South Florida Top Ten Female Singers Chart". She aims to continue making great music that resonates with the listening public and focuses on using her music as a means of empowering, motivating and enlightening her audiences worldwide.
Novel-T has an impressive catalogue of songs which can be accessed via her website www.NovelTMusic.com or www.Bit.ly/Novel-T, or any online digital music outlet.
Videos:
Tough like a Diamond: NOVEL-T | Tough Like A Diamond (Official Video) – YouTube
Two Makes One: https://youtu.be/C_EhPMZiOfc
Keep it Moving: https://youtu.be/X1HYbBdfcYc
Follow her on all social media by visiting her website for direct links her social media pages; or Google Search – "Music By Novel-T".
Bookings: Contact – Musicbynovel.t@gmail.com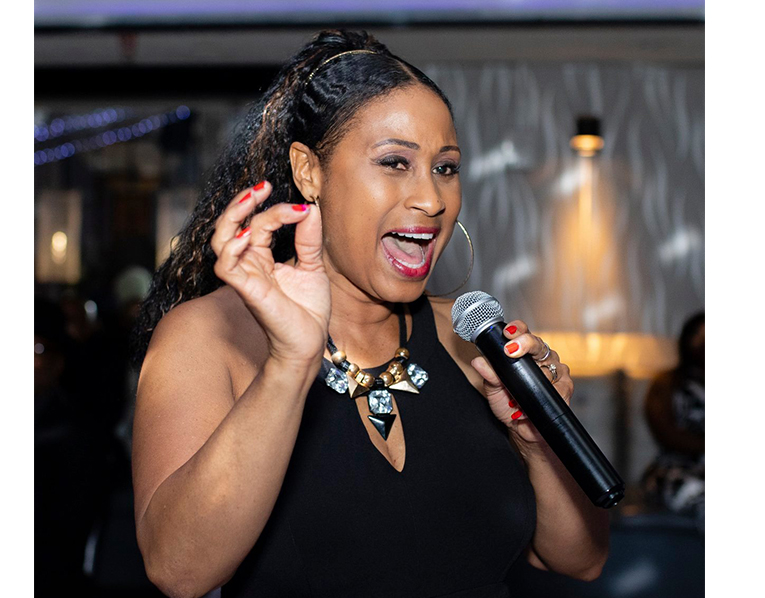 Congratulations on all the Spotlight Artists selected so far!
December 2020 (Launch of Island Worldwide) Artist: CONGO MAN
January (New Year) Artist: JAHBAR I
February (Reggae Month) Artist: YASHEMA MCLOUD
March (Women's Month Honorees): PAM HAL, CHYNA NICOLE, CATHY MATETE
April (Poetry Month) YASUS AFARI, Grammy Nominee
May: Artist: MIKEY MELODY
June: Artist: CHRISINTI
July, August, September (Break)
October: Artist: O.C. ROBERTS
November: Artist: NOVEL-T
December: TBA