Congratulations to OC. ROBERTS!
The man who is Owen aka O.C. Roberts started as a young man honing his craft in Kingston, Jamaica at The Bohemia club, where he was the lead singer of the resident band The Mighty Titans. This cohesive band backed many artists such as Marcia Griffith, Dennis Brown, Bob Andy, The Wailing Souls, The Mighty Diamonds, The Tamlins, Lee Scratch Perry, Ken Boothe, Lord Sasafras, and Beres Hammond to name a few when they would perform at the club. While performing at the Bohemia, O.C. was discovered by Dougie Rod Bryan, lead guitarist of The Revolutioniares recording band, who's drummer was Sly Dunbar, and keyboard player was Ansel Collins.  O.C. recorded the reggae version of Teddy Pendergrass' smash hit "Wake Up Everybody" for Sonya Pottinger's High Note label. That version went on to hit #16 on the British Reggae Charts.  He went on to record "Funny Feelings", "Living a Life" and "Hey You" for record label Electro Sun.  All of these songs were backed by the tight sound of The Revolutionaires. O.C. then moved to Detroit and met a friend named Ian Allen (now at Universal Music Group) and Ira McLaughlin (formerly of Atlantic Records), and crafted a Reggae band together named The Samaritans. The Samaritans quickly became the number one reggae band in Detroit for several years.  The band shared the stage with Dennis Brown, Van Oats, Sugar Minott, Sammy Dread, and Sister Carol. The band won many awards for Best Reggae Band including, but not limited to five Metro Times Music Awards, four Local Source Awards, and five Metro Music Cafe Awards.  O.C. individually won three Metro Times Awards for Best Reggae Vocalist.  His talents guided him into the studio with Motown hit songwriter Barrett Strong ("I Heard it Through the Grapevine") and Patrick Amae.  Not only is O.C. a great vocalist, he is an amazing host. He has hosted concerts for Capleton, Beenie Man, Shaggy, Burning Spear, and Sizzla. After the success of the band, O.C. took a hiatus to focus on radio for 12 years at WRCJ 90.9 FM. He completed his latest album Made In Jamaica in 2019 including songs, "Made in Jamaica", "Haters", "Cut Them Off", and "Calling My Name" which is released and distributed worldwide through Tuff Gong International, Bob Marley's label and distribution company.
New EP: O.C. ROBERTS GETS A LITTLE HELP FROM HIS FRIENDS… O.C. ROBERTS & FRIENDSNew EP features special guest artists: Glen Washington,Ansel Collins, Carl Malcolm and Chyna Nicole Out April 16 via O.C. Roberts MusicDistributed by Tuff Gong International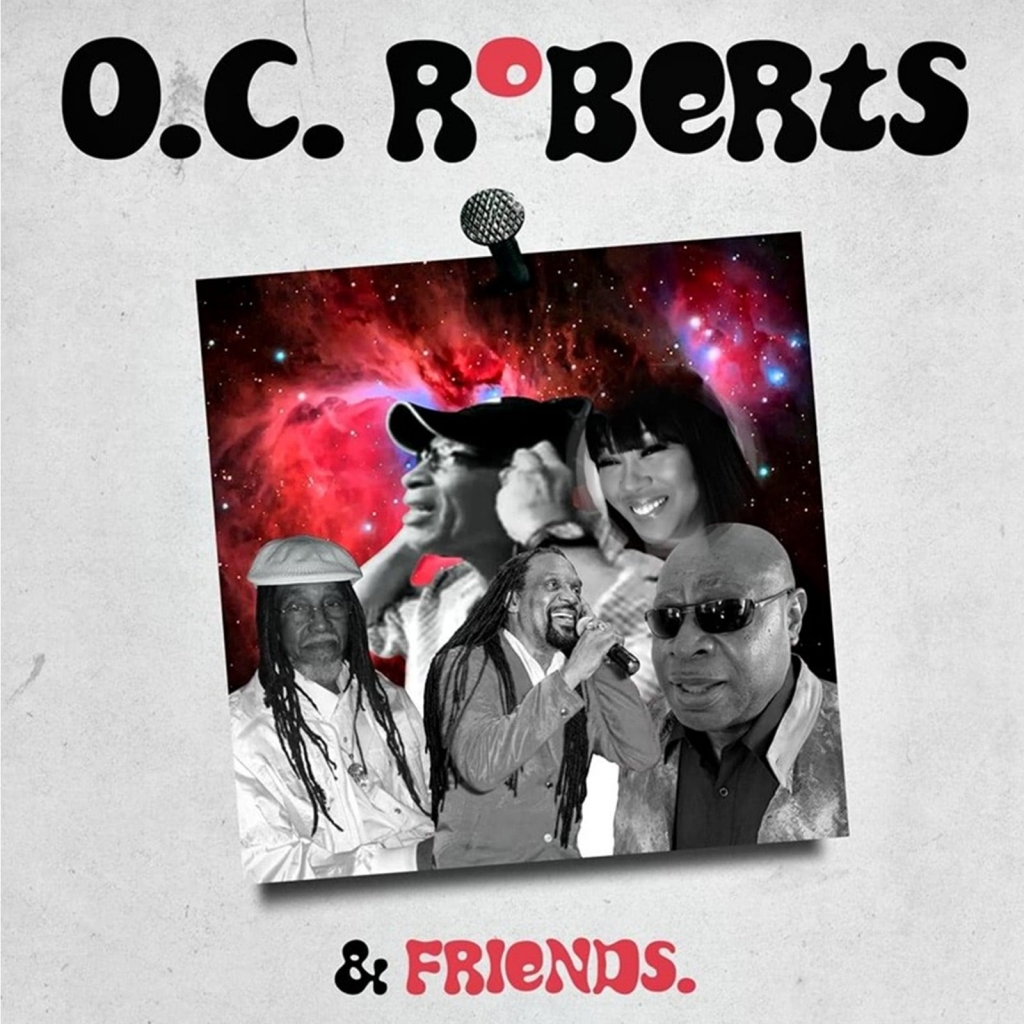 Congratulations on all the Spotlight Artists selected so far!
December 2020 (Launch of Island Worldwide) Artist: CONGO MAN
January (New Year) Artist: JAHBAR I
February (Reggae Month) Artist: YASHEMA MCLOUD
March (Women's Month Honorees): PAM HAL, CHYNA NICOLE, CATHY MATETE
April (Poetry Month) YASUS AFARI, Grammy Nominee
May: Artist: MIKEY MELODY
June: Artist: CHRISINTI
July, August, September (Break)
October: Artist: O.C. Roberts
November: TBA
December: TBA