SALUTE TO THE GRAMMY AWARD WINNING DANCEHALL LEGEND!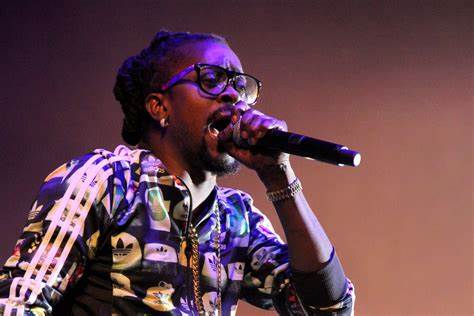 Beenie Man
Anthony Moses Davis (born 22 August 1973), better known by his stage name Beenie Man, is a Jamaican Dancehall deejay.
Davis was born in the Waterhouse district of Kingston in 1973.[3][5][6] He was involved in the music industry from a young age, started toasting at the age of five, and was encouraged by his uncle Sydney Knowles, who played drums for Jimmy Cliff.[7][8] He won the Tastee Talent contest in 1981,[5][9] and Radio DJ Barry G introduced him to local sound system operators, who helped to establish the popularity of the young deejay, who became known as Beenie Man.[7] He recorded his debut single, "Too Fancy", with record producer Henry "Junjo" Lawes in 1981, with Lawes also including him on the 1983 album Junjo Presents Two Big Sounds alongside established stars such as Dillinger, Fathead, and Ringo.[5] His debut album, The Invincible Beenie Man: The Ten Year Old DJ Wonder was produced by Bunny Lee and released in 1983,[10] his first hit single following the same year with the Winston Holness-produced "Over the Sea".[5] In 1984 Beenie Man recorded some material with Barrington Levy (released ten years later), but his music career was put on hold while he finished school, and spent time travelling to the United Kingdom, United States, and Canada.[5]
Reference: Wiki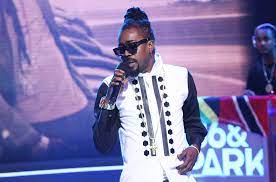 ——————————————————————————————————————–
ARTIST/ PRODUCER/PERSON OF THE MONTH ARCHIVES
January 2023 BEENIE MAN
December 2022 KABAKA PYRAMID
November 2022 SHAGGY
October 2022 EVERTON ROY COLLINS
September 2022 TANYA STEPHENS
August 2022 Happy Retirement Djay Steve!
July 2022 Artist: PINCHERS
June 2022 Artist: ABAJONAI KUSHITES
May 2022 (Producer of the Month) COMPUTER PAUL
April 2022 (Tribute a legendary Mighty Diamonds) TABBY DIAMOND
March 2022 (Women's Month) Artist: LADY TIA
February 2022 (Reggae Month): Tribute to Crowned Prince DENNIS BROWN
January 2022: Artist: ANDREW BEES
December 2021: Artist: ANTHONY CRUZ
November 2021: Artist: NOVEL-T
October 2021: Artist: O.C. ROBERTS
July/August/September 2021: Summer Break! Enjoy!
June 2021: Artist: CHRISINTI
May 2021: Artist: MIKEY MELODY
April 2021* Poetry Month* Artist: YASAS AFARI (Grammy Award Nominee)
March 2021 *Women's Month Artists* PAM HALL, CHYNA NICOLE, CATHY MATETE
February 2021*Reggae Month* Artist: YASHEMA MCLOUD
January 2021: Artist: JAHBAR I
December 2020: Artist: CONGO MAN